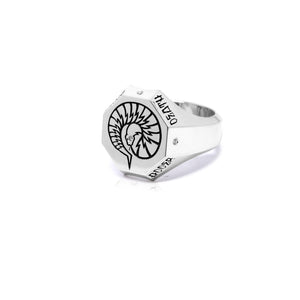 The Diamond Headed Death Adder is an eight sided signet ring sporting the Death Adder on top. An Australian snake, which is a specialist in patience and the ambush attack.
The ring weighs on average 14.6grams.
It also has five 1mm diamonds with one in the head of the snake and for at each side.
The ring comes in a sustainably sourced wooden box as well as the Serpent Cove  treasure chest with all its Cove trinkets. Standard postage within Australia included, express and international postage available at an additional cost.